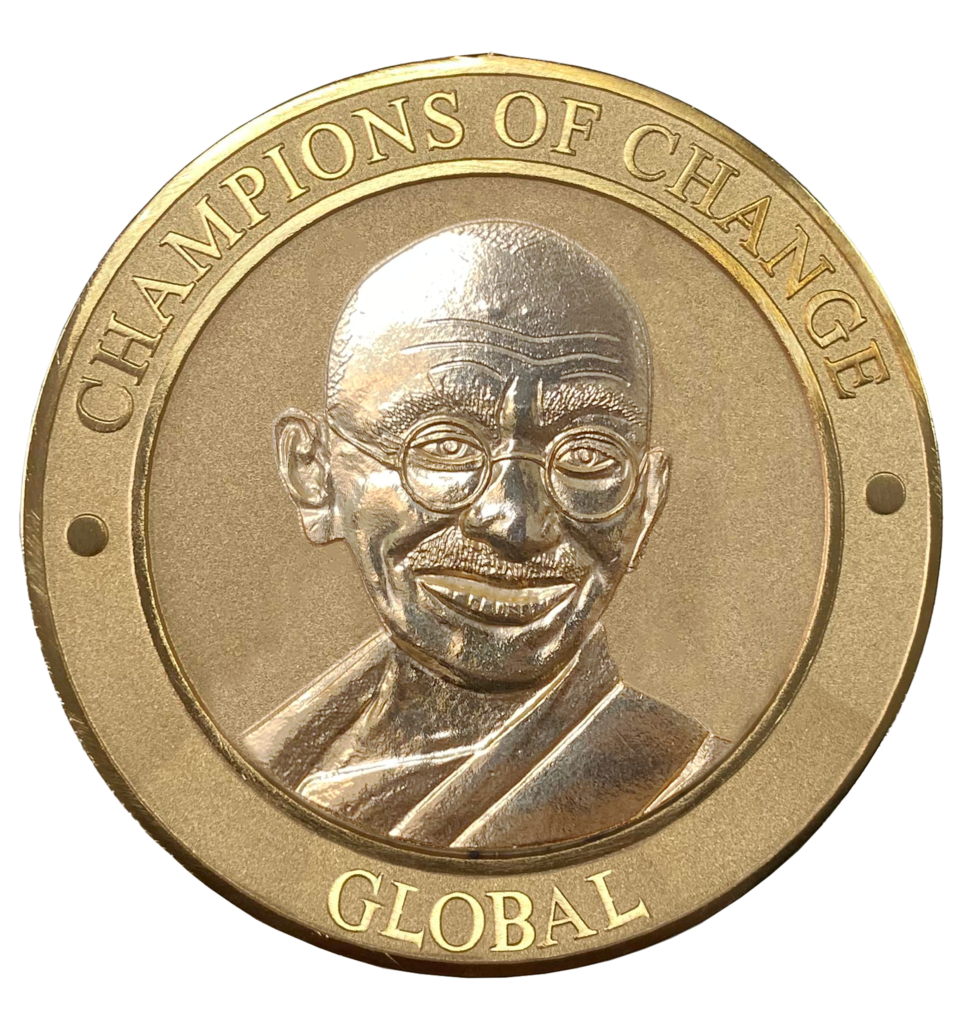 Global Champions of Change Awards
Champions of Change Award is a highly prestigious Award organized at International, National & State level (in India) by Interactive Forum on Indian Economy (IFIE), a Govt. of India recognized 80G, 12A, 8A Compliant, non- profitable company.
The Global Champions of Change Award will be organized by Gandhi Mandela Foundation & Interactive Forum on Indian Economy, dedicated to Mahatma Gandhi – Father of India, to promote his ideals and values of Unity, Freedom, Peace and Non- Violence. The award will be conferred to Champions who have dedicatedly worked and impacted society in areas of Good Governance, Culture, Sports, Education, Healthcare, Sports & Social Service.
The Global Champions of Change will be held at London, United Kingdom in September 2023 and proposed awardees includes Presidents & Prime Ministers from various nations, Eminent personalities from film & Culture worldwide, Recipients of highest civilian awards worldwide, Olympic and commonwealth game winners, & global social workers.