Champions of Change Award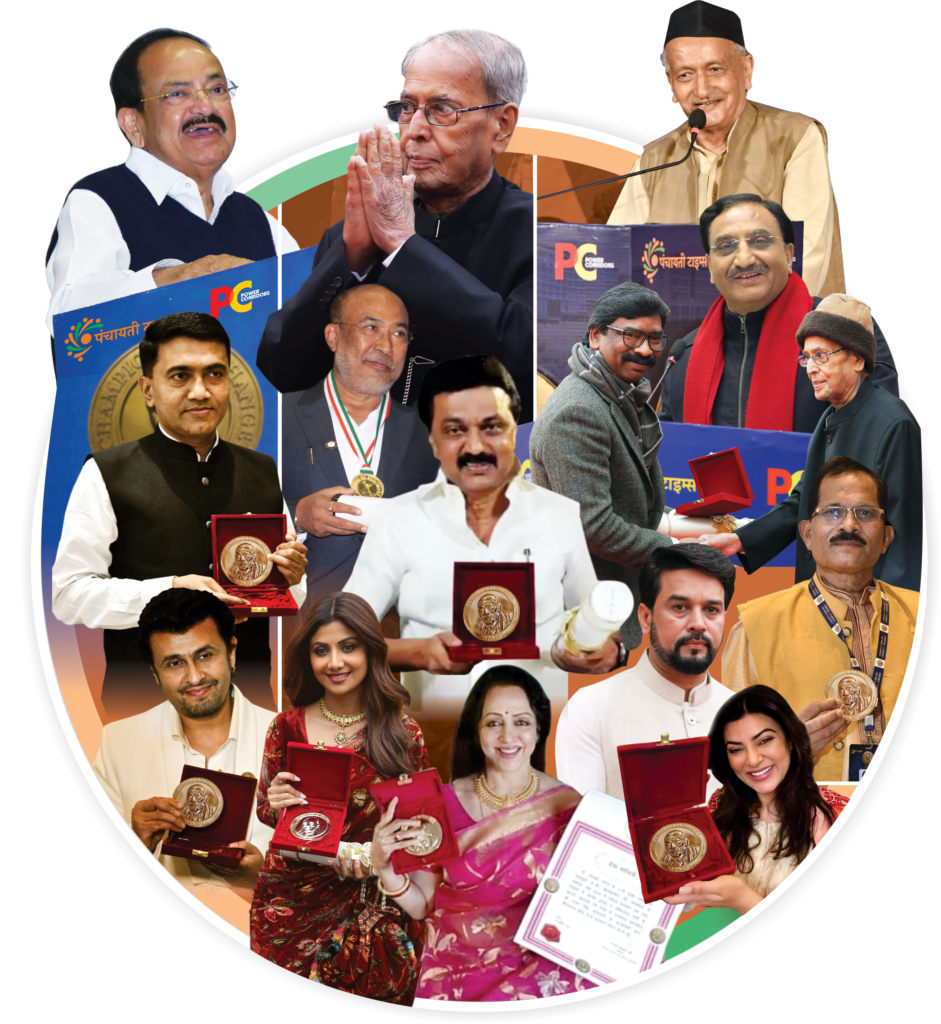 Champions of Change is an Indian award, for promoting Gandhian values, (Swachata), community service and social development.(in Aspirational district in india), selected by constitutional jury members headed by K. G. Balakrishnan Former Chief Justice of India and Former Chairman NHRC. and Justice Gyan Sudha Misra, Former Judge, Supreme Court of India. The awards are organised annually and usually presented by the President of India, Vice President of India, Former President of India, Former Vice president of India or any leading political figure of India. 
The foundation, currently headed by Nandan Jha, was created in 2011.
The award is being given under the Transformation of Aspirational District program, in the district declared Aspirational by Prime Minister of India Shri Narendra Modi in January 2018.
The programme identifies the progress of 115 'aspirational' districts whose development is being monitored by the NITI Aayog. Nandan Jha is the chairman of the 'Interactive Forum on Indian Economy'.
The award comprises a certificate and a gold medal. It is given in four categories, namely:
Constructive Work in 115 Aspirational districts in India.
Application of Education, Healthcare, Science and Technology for Rural Development.
Outstanding contribution to the Development and Welfare of Women and Children (115 Aspirational districts )
Outstanding contribution to Swatch Bharat Abhiyan
International Award for promoting Gandhian values outside India.